About Us About
Total dental care
Our family looks after the oral health of other families in our community. With our broad array of services, you won't have to go elsewhere to get the solutions you need. We look forward to taking great care of you!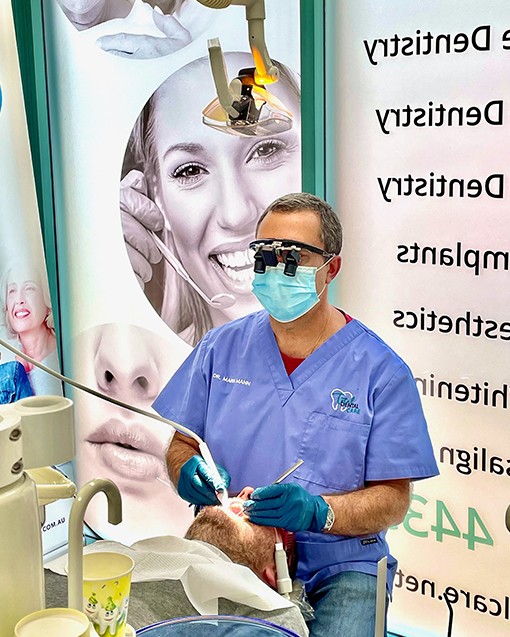 Dentist Dr. Mark Mann
completed his studies at Adelaide University School of Dentistry in 2000. He practiced alongside other dentists for a time, then decided to open his own dental clinic. Total Dental Care became a part of our community in 2005.
With a high standard of care and a
broad variety of services under
one roof, your entire family can get the solutions they need from our experienced team.
Our Goal: Prioritising Your Wants and Needs
We're here to meet your needs, no matter what they are. You can schedule with us if you have a toothache or any other type of dental pain. You're also welcome to book in for a complimentary consultation for cosmetic treatments. It's our aim to help you improve your smile!
We welcome everyone, from children to adults. When your kids come to see us, we'll talk to them about proper brushing techniques and the importance of their regular visits to help maintain healthy teeth and gums. These maintenance visits are essential for adults, too. When you have your six-month checkups with us, we'll thoroughly evaluate you. If we find any potential problems, we'll inform you about them. You can decide what you would like to do, if anything, with no pressure from us.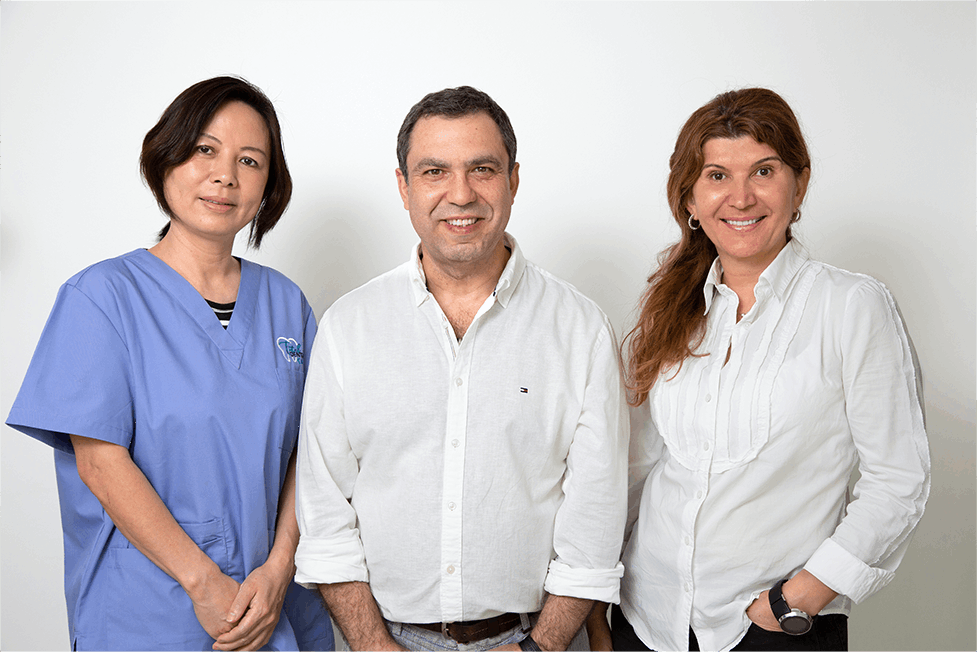 We're dedicated to bringing in the latest technology to benefit our patients. When you visit us, you'll sit in our comfortable dental chairs. If needed during your treatment, you'll have access to state-of-the-art equipment such as a laser, intra-oral scanner and 3D scanners. With our modern techniques, your dental care is made easier than you might have ever imagined!
Contact Total Dental Care today to schedule your appointment!
* Any surgical or invasive procedure carries risks. Before proceeding, you should seek a second opinion from an appropriately qualified health practitioner.
Do I need to come for regular check-ups?
To maintain your oral hygiene and effectively fix your dental problems, you should regularly visit a dental clinic in Maroubra. At Total Dental Care, we have some of the best dentists in Maroubra for your dental issues. So, book an appointment today!
What all things can I expect during my dental examination?
When you first arrive at our dental clinic in Maroubra, we will run a few tests and check your updated medical history. This helps us to diagnose your dental problems accurately. After that, we will devise a treatment plan and start implementing it in a controlled manner.
When do I need to see a dentist in Maroubra?
There are multiple instances where you should immediately consult a family dentist in Maroubra. Instances such as foul breath, severe toothache, chipped teeth, gum problems, etc. You should never delay visiting our dentists in Maroubra, or else; your problems would take a turn for the worse.
In case I feel dizzy after my dental treatment, what should I do?
You should immediately sit on a chair nearby until you feel better. Once you are feeling normal, call our dentists in Maroubra and tell them about your recent experience. We will guide you on further proceedings.