Children's Dental Care Good oral hygiene is important in the early years, so we'll make sure that your child has a positive dental experience, where they feel welcome, safe, relaxed, and special.
Our goal at
Total Dental Care
is to give your child a beautiful, healthy and confident smile. We want your child to be part of the cavity-free generation! At their visits, we'll discuss the following:
Tips on healthy diet like avoiding lollies and sugary drinks.
Brushing techniques.
Tap water contains fluoride which protect the teeth.
Fluoride treatments if necessary.
Fissure sealants if there's a high risk of cavities developing.
Importance of regular dental check-ups throughout their life.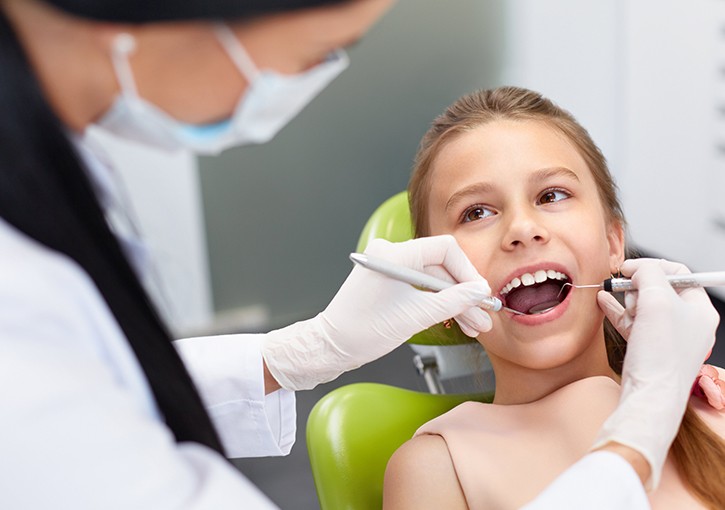 What Age Should Children Start Seeing A Pediatric Dentist?
Your child's first check-up should be around the first birthday. This is approximately six months after their first tooth has erupted. Caring for your child's teeth early is important because studies show that most pre-school aged children have already got cavities that could have been avoided.
The purpose of the age 1 dental visit is to learn about your child's oral health and how to best care for your child's unique needs before any problems occur.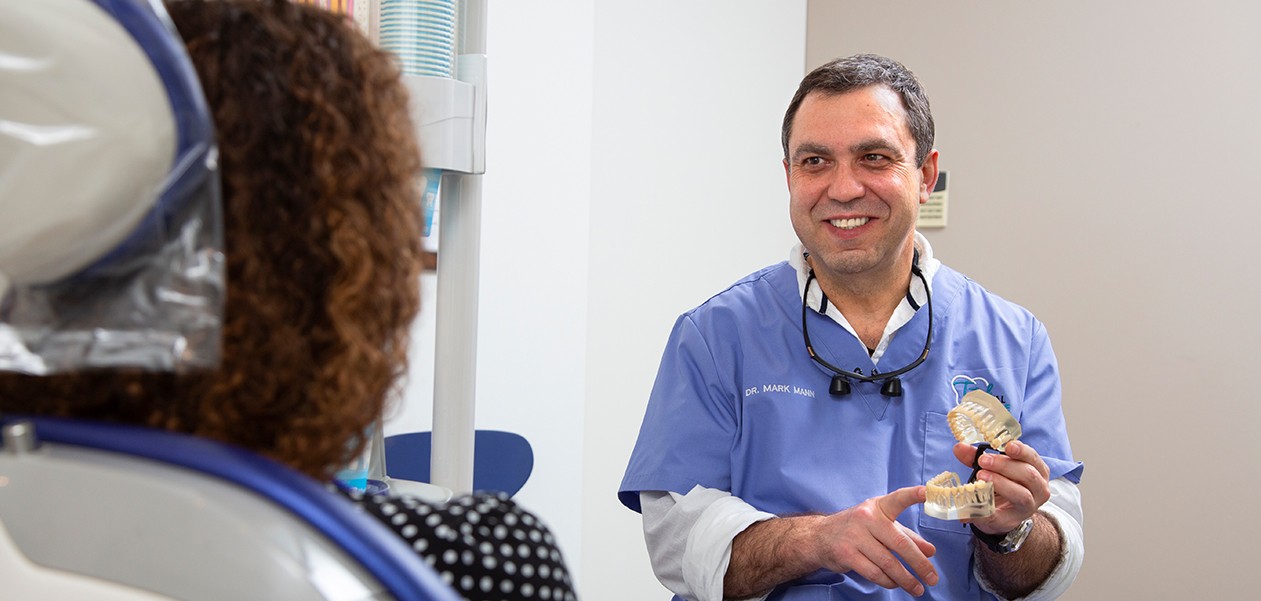 General Dentistry at Total Dental Care
We know the importance of finding the right dentist for your family is paramount. When it comes to your oral health needs, we promise to be there for you every step of the way. At Total Dental Care, our dentists are proud to offer the general dentistry services you need when you need them most. Whether you simply need a cavity filled or maybe you're due for a routine cleaning, you can rest assured that your teeth are in safe hands with some of the most qualified dentists in the country. There are many choices out there, but we guarantee that quality is never compromised when you choose us. Our service is excellent, our staff is friendly and professional, and your experience will always be positive.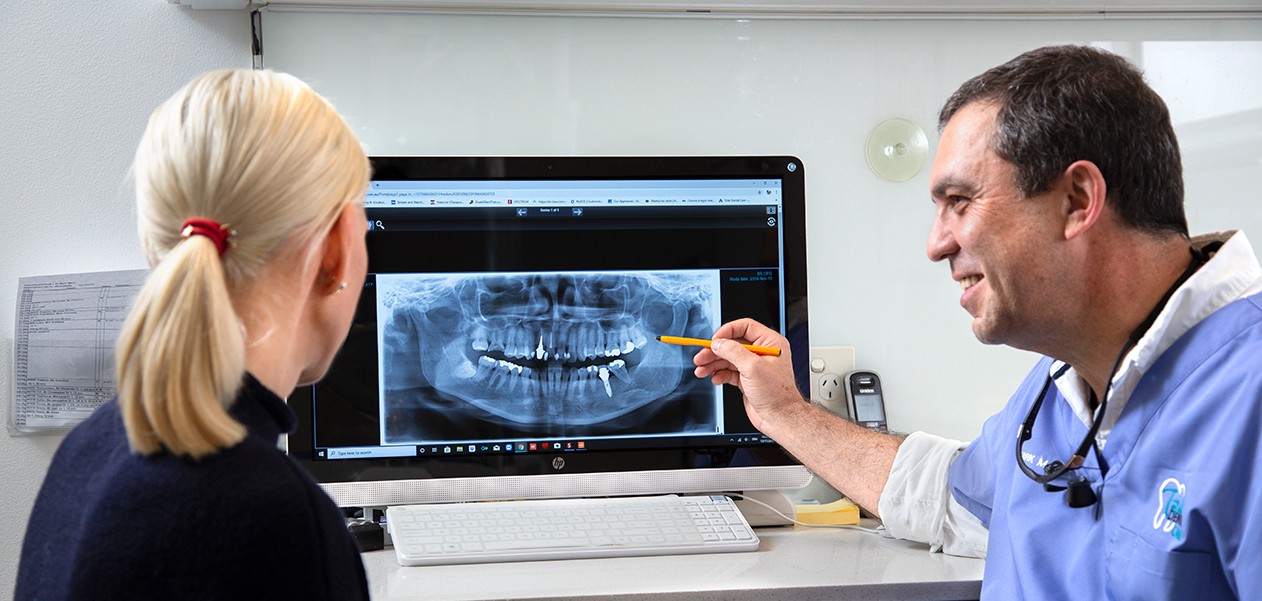 At
our Maroubra practice
, we want to help patients of all walks of life beam with confidence—and that often means creating or restoring a beautiful smile. We're proud to offer a variety of different treatments that we know can help you unlock the smile of your dreams.
3 Tips to Help Your Child Look Forward To The Dentist
When talking to your child or around your child about pediatric dentists, be positive. Children learn a lot from the beliefs of their parents.
Bring your child into the dental practice just to have a look around before their appointment or bring them with you when you or an older sibling is having a dental appointment so they can see what happens. Informal visits help to familiarise them with the surroundings.
Arrive early for your child's appointment. You don't want to be in a rush, adding stress to the situation. By arriving five minutes early, your child can become familiar with the surroundings.
Welcome To Total Dental Care
Our pediatric dentists in Maroubra know how to engage with little kids and teach them good oral habits. On top of that, they conjure a friendly environment around your kids that makes them agreeable and scares off any fear they may have before coming to our clinic. And we know how difficult it is to complete any tasks when it involves your children.
But you don't have to worry as Dr Mark Mann, and his team have gone through extensive training in this speciality. So, you can expect them to diagnose and treat your kid's dental problems properly.
Experience: At Total Dental Care, we have more than 30 years of experience that helps us a lot. Whether it's a regular check or tooth removal, we know how to deal with any given situation. So, you can bring in our dental clinic and visit the leading pediatric dentists in Maroubra!
Comfort: We do lots of things to generate a cheerful atmosphere around your little ones. We sit your kids in our comfortable chairs and engage with them in a friendly manner. So, you can always trust us to provide the best pediatric dental care in Maroubra!
So, ready to visit our clinic in Maroubra? Call us today.
The first examinations are a quick look using a dental mirror. Counting the teeth and looking for signs of decay will occur. As your child's confidence grows, your dentist will carry out a more thorough examination. Depending on your child's needs, we'll schedule a future check-up, which is usually in 12 months.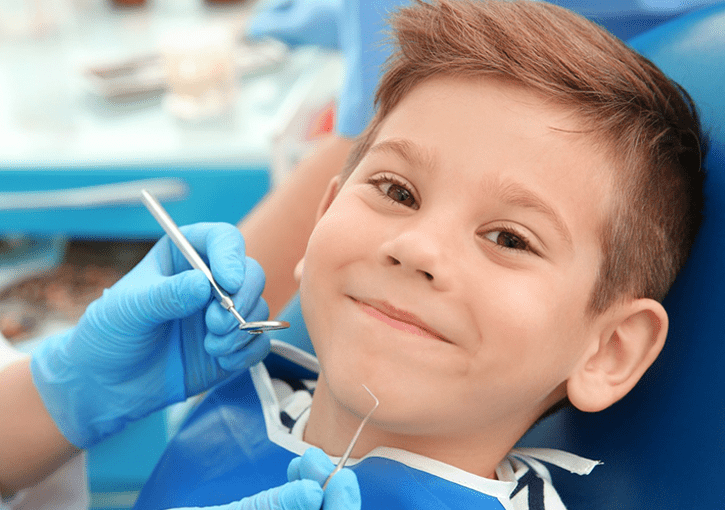 How our paediatric dentists different from other dentists?
All dental specialists begin by completing dental school and continue their education with several years of additional, specialised training. During his training in paediatric dentistry, Dr Mark Mann obtained considerable knowledge and experience in treating infants, children and teens.
Paediatric dentists like Mark, enjoy working with children and. Because our dental office is geared towards young patients, children of all ages will receive gentle dental care in our fun and friendly environment.
What will take place during my child's first visit to the dentist?
The initial appointment is typically brief and simple. In most cases, our focus is on getting to know your child and providing you with some basic information about their dental care. Mark will assess the placement and health of your child's teeth and look for any potential problems with the gums and jaw.
If necessary, we may clean your child's teeth. We also will answer any questions you have about caring for your child's smile.
Why do baby teeth need special care?
You may be wondering why baby teeth are important as they don't last as long as permanent teeth. Your child's first teeth play a crucial role in development. While they're in place, the primary teeth allow your child to speak, smile and chew properly.
Baby teeth also hold space in the jaw for permanent teeth. If a child loses a tooth too soon (due to damage or decay), adjacent teeth may encroach on that space, which can lead to crooked or misplaced permanent teeth. Your child's oral health also can affect their overall general health.
When should I start using toothpaste to clean my child's teeth?
Once your child has a few teeth, you can start putting toothpaste on their brush. Use only a very small amount (like the size of a pea) for each cleaning. Make sure you choose toothpaste without fluoride for children under two, as too much fluoride can be dangerous for young children.
Be sure that your child rinses and spits out the toothpaste after brushing. You should brush your children's teeth until you see that they're ready to take on that responsibility. That typically takes place by age 6 or 7.
Contact us today to book an appointment for children's dentistry!