Orthodontics Unlock Your Best Smile – Beautiful Straight Teeth
Today is the day to transform your smile! It's time to invest in the straight smile that you've always wanted. If your teeth are moderately or severely crooked, don't put them off any longer. Get the straight, confident smile you deserve. Schedule a consultation with
Dr Mark Mann (Dentist)
so we can determine if braces are right for you.
Our goal at
Total Dental Care
is to give you a beautiful, healthy and confident smile.
Three Fantastic Benefits of Orthodontics
Here are some top reasons why you should consider getting orthodontic treatment:
Boosts self-confidence. When your teeth are nice and straight, you'll feel like smiling more and you'll appear more confident.
Reduces wear on teeth. With daily function, your teeth can become worn down easily. However, straightening teeth allows the force of your jaws to be evenly distributed among your teeth.
Improves ability to maintain oral hygiene. When your teeth are straight it's much easier to keep them professionally cleaned.
Orthodontic Treatment for Teens
While orthodontic treatment in teenagers has the obvious advantage of improving the appearance of their teeth it also can help to avoid long-term crowding of the teeth, which may require extraction of multiple teeth in the future.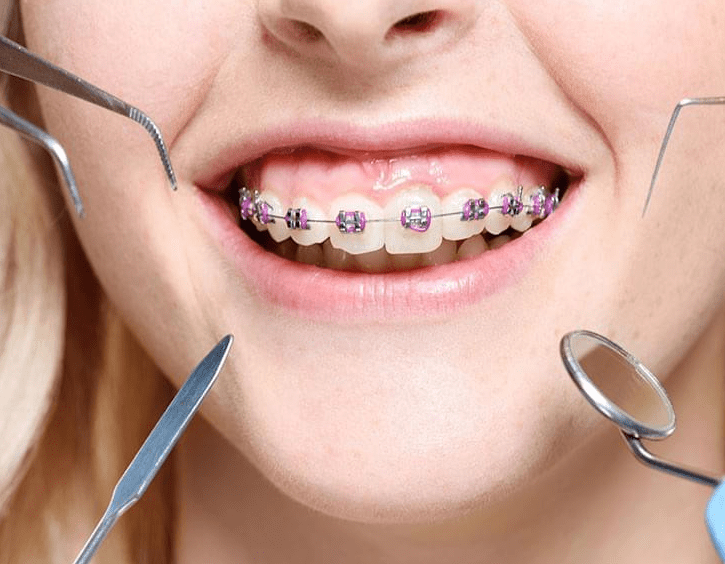 Looking After Your Braces
Taking care of your teeth and gums becomes extra important when you wear braces. You will be able to eat most of your favourite foods, but you'll need to be careful not to damage your braces. Here are some examples of foods that should be cut out of your diet whilst you have braces:
Nuts
Thin hard crust pizza
Hard biscuits or crackers
Sticky lollies like Minties, Starbursts and toffee
Corn on the cob must be cut off before eating
Chewy sweets, like Mars Bars or Starbursts, for example
Hard foods, like crusty bread and apples
Brushing your teeth regularly (ideally after every snack and meal) is important. Braces have countless tiny spaces to trap food, and this trapped food causes plaque, which can lead to many other dental problems. Also think twice before opening bottles with your teeth, biting pen tops or chewing your fingernails as these can also damage your braces.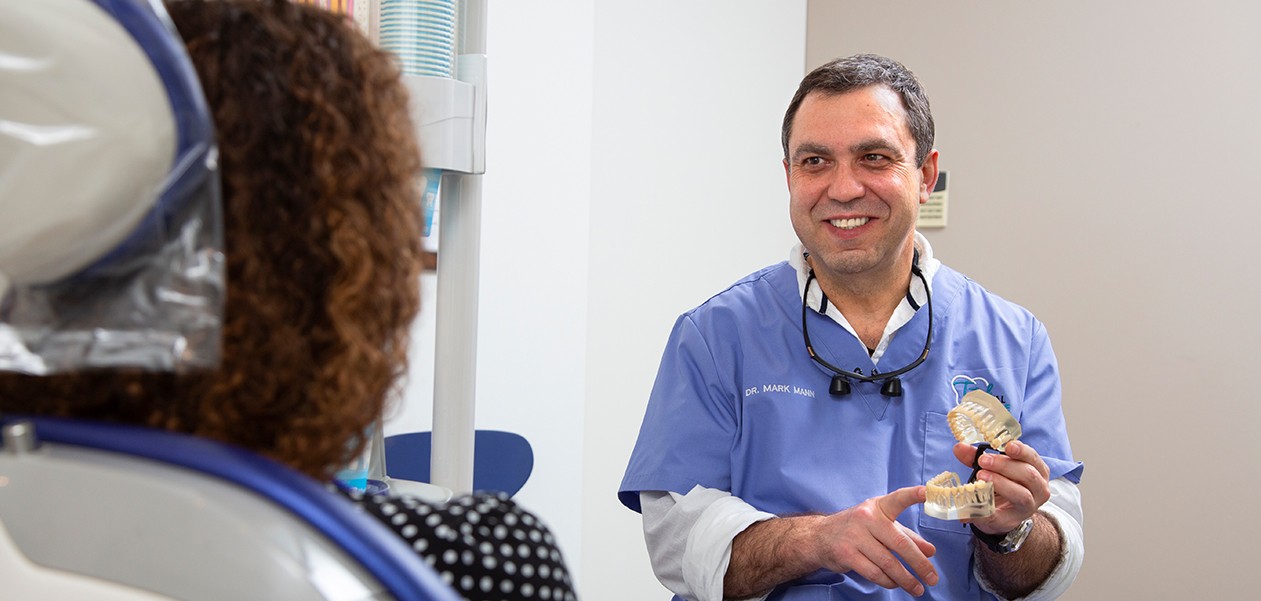 General Dentistry at Total Dental Care
We know the importance of finding the right dentist for your family is paramount. When it comes to your oral health needs, we promise to be there for you every step of the way. At Total Dental Care, our dentists are proud to offer the general dentistry services you need when you need them most. Whether you simply need a cavity filled or maybe you're due for a routine cleaning, you can rest assured that your teeth are in safe hands with some of the most qualified dentists in the country. There are many choices out there, but we guarantee that quality is never compromised when you choose us. Our service is excellent, our staff is friendly and professional, and your experience will always be positive.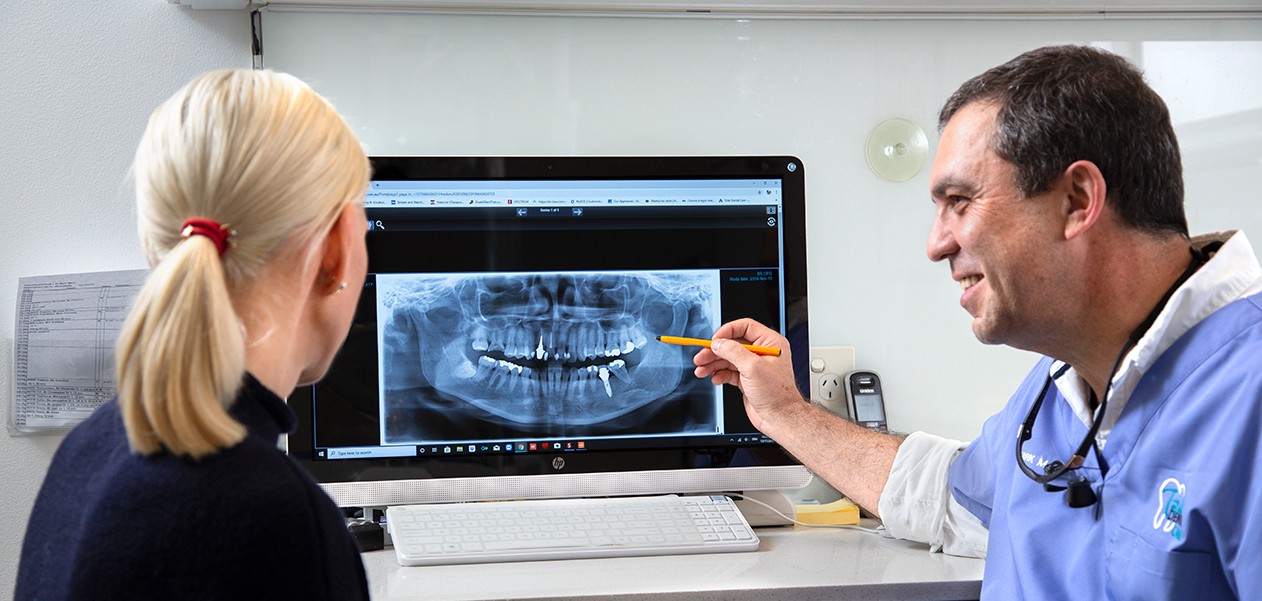 At
our Maroubra practice
, we want to help patients of all walks of life beam with confidence—and that often means creating or restoring a beautiful smile. We're proud to offer a variety of different treatments that we know can help you unlock the smile of your dreams.
What Are Orthodontic Braces & How Do They Work?
Braces straighten the teeth over time, with the application of constant, gentle pressure. Each tooth will be fitted with a bracket that holds a wire in place. The tension on the wire is regularly adjusted during your check-up appointments. The braces move your teeth into the correct position creating the beautiful smile you deserve.
The entire process starts with X-rays and digital scans to help create your treatment plan.
Brackets are fitted to each tooth and small plastic bands, 'separators', will be placed in between your molar teeth to make room for the bands to go around the molars.
After 1 or 2 weeks we will take out the separators and put the bands around the molars, and the brackets and wires are put in place.
Approximately every 4-to-8 weeks, patients have an adjustment appointment. During adjustments the bands and wires are changed, tightened and sometimes elastics added. After an adjustment, you may feel a little discomfort for 24 hours, which is normal.
When your teeth are perfect and straight, you will have an appointment called a 'de-band'. That's where we take your braces off. Your teeth are cleaned and polished to remove any remaining cement. The next phase (Retention) of treatment starts and the patient is provided with retainers. Retainers may be fixed or removable.
Once your braces are removed, your treatment is not over. Your teeth need to be held in position while the surrounding gum and bone settle around the new position of your teeth. Follow-up appointments are required to check that retainers are fitting properly.
How Long Does Orthodontic Braces Teeth Straightening Take?
Your teeth are set into your jawbone, so we can't magically straighten them in one appointment. It's gentle pressure, applied gradually over time that gets them into the correct alignment without causing damage.
Teeth-straightening treatment times can vary significantly between patients. It depends on if your teeth are moderately or severely crooked. Adults often take longer than teenagers because their teeth are more set. Everyone is different, and each patient's teeth can respond uniquely to treatment.
Total treatment time averages 12-24 months. We will be able to give you an estimate based on your case.
Early Intervention Orthodontics
Early intervention with orthodontic treatment for your children can help minimise the need for teeth extraction or surgery in the future. Also, early intervention can help to improve the airways of your children and provide them with a lifelong improved facial profile.
Ideally, children have an orthodontic evaluation as early as 7 years of age. Doing so helps to identify any early problems in the growth patterns of your children's jaws and facial profile. Detecting any potential issues early on and correcting them with early intervention orthodontics can help them avoid extensive treatment later after the growth of your children is completed. So, consult Dr Mark Mann and his brilliant team in Maroubra for your orthodontics treatment. Call us today and schedule your appointment as early as possible!
Invisalign - Clear Aligners
Apart from metal braces, we have another weapon in our orthodontic arsenal. As you know, we recommend metal braces for severe malocclusions. However, for moderate cases, you can opt for clear aligners as well. We prescribe Invisalign aligners to our patients in Maroubra. Whether you are an adult or near your retirement, you are eligible for this orthodontics treatment. Our orthodontists will devise a plan for your teeth straightening using Invisalign aligners!
This aligner is practically invisible to the eye, and thus, you don't have to shy away from a smile.
You can remove these aligners before a meal or for any social event.
Furthermore, you don't have to put much effort or time into cleaning this aligner.
More importantly, it's comfortable to wear for straight 20-22 hours a day!
We will try to complete your orthodontics treatment as early as possible with Invisalign!
Once you are ready, you will receive your first fitted tray. Usually, we give 3-4 sets of trays at a time. Next, we will call you after a while to replace the aligners and give you new ones!
So, consult Dr Mark Mann and his brilliant team in Maroubra for your orthodontics treatment. Call us today and schedule your appointment as early as possible!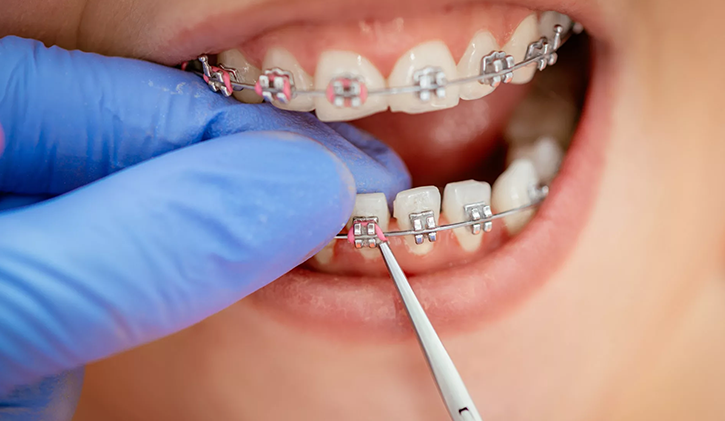 Orthodontic Treatment for Adults
Perhaps you wanted to align your smile when you were younger but never got around to getting braces. It's not too late! Many adults choose orthodontic treatment, including traditional braces or Invisalign® or ClearCorrect.
What is orthodontics?
Orthodontics is a specialized type of dentistry that focuses on diagnosing, preventing and treating malpositioned teeth and jaws.
What's the difference between traditional orthodontics and Invisalign?
With traditional metal braces, metal brackets, metal archwires and o-rings are used. At regularly scheduled treatment appointments, the archwires are tightened gradually to apply constant and gentle pressure on the teeth and jaws to help guide them into correct alignment.
Unlike fixed braces, Invisalign is a type of clear aligner system that uses a series of plastic aligners that are custom-fitted to your teeth. These aligners gradually shift teeth into place. At each visit, you will get a new set of aligners to wear. Although they are removable, the aligners need to be worn for 20-22 hours each day.
How much will my orthodontic treatment cost?
The cost of orthodontic treatment is unique to every patient and varies by the time and extent of treatment, as well as your insurance plan, the type of orthodontic treatment and your age.
SUPERCARE ALLOWS YOU TO GET A GREAT SMILE NOW
SuperCare helps allow you to get the dentistry you need, including orthodontic care. Plus, you won't have costly, out-of-pocket expenses. For more information,
check out our payment plans page!