Emergency Dental Care Do You Have an Emergency?
If you have a dental emergency, please call us at the practice immediately. We will schedule you in for our earliest possible appointment.
We are skilled at handling emergencies and we will take good care of you. We know all too well that dental emergencies happen from time to time, so at
Total Dental Care
, we always keep some bookings free and available in our diary for same-day emergency dental appointments.
Welcome To Total Dental Care
Emergencies cannot wait for the next day, and neither do we. At Total Dental Care, we provide emergency service for adults and children likewise. You can book an immediate appointment with us. Due to our unique treatment procedures, we are regarded as one of the leading emergency dentists in Maroubra.
So, whenever you need an expert dentist to fix your broken, chipped tooth or alleviate toothache, call us. Don't waste your time searching for an "emergency dentist near me" on the internet. Instead, pay a visit to Total Dental Care between our working hours. You will get the following benefits at Total Dental Care.
Experience: With more than 30 years of practising dental procedures, you can expect us to treat your emergencies on the spot. Over these years, we have received all kinds of emergencies in our clinic. And it's safe to say that we have provided a long-lasting and effective solution for each one of them.
World-class Clinic:To quickly fix your dental emergencies, we have state-of-the-art equipment in our dental clinic. Such preparations and equipment allow us to provide you with the best possible treatment for any emergencies. And when you couple this factor with the availability of the finest emergency dentists in Maroubra, you get your money's worth at Total Dental Care.
Instant Appointments:You can head over to the "Contact Us" page and book an emergency appointment with our dentists in Maroubra. The entire process hardly takes a few minutes, and it's easy for anyone to book their slots. Also, make sure to reap benefits from our office hours. We are open for you every Monday to Saturday. So, make sure to call us on (02) 9344 4433!
Do you want to know how to figure out when you need an emergency dentist in Maroubra? We have a detailed summary of when you should treat a dental problem as an emergency!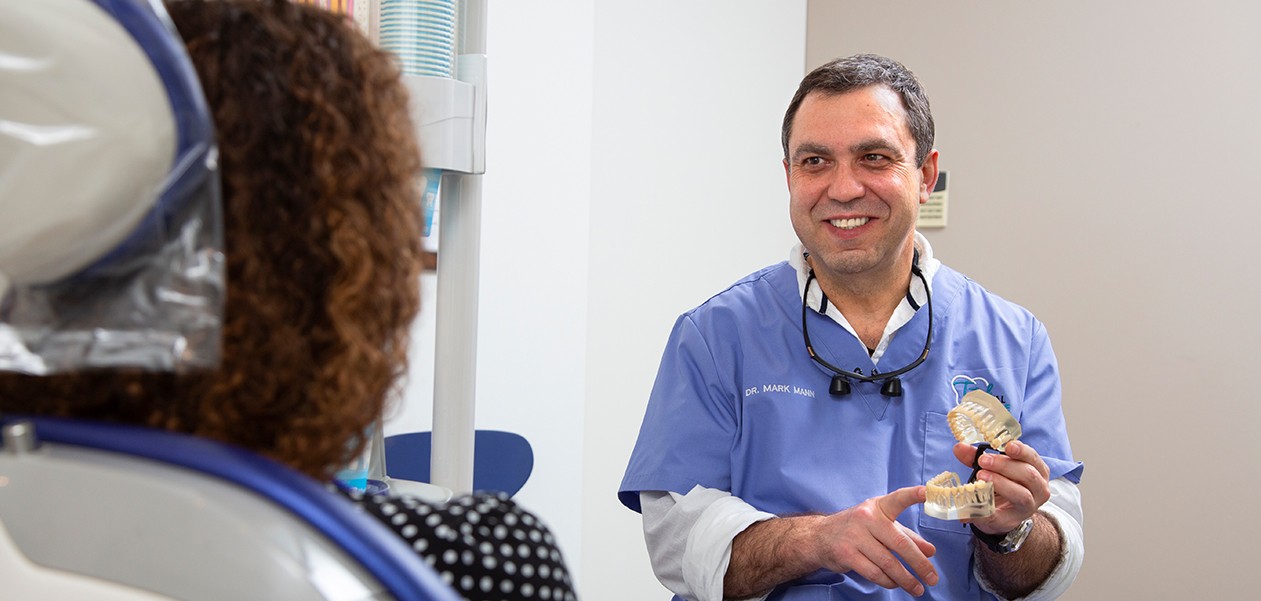 General Dentistry at Total Dental Care
We know the importance of finding the right dentist for your family is paramount. When it comes to your oral health needs, we promise to be there for you every step of the way. At Total Dental Care, our dentists are proud to offer the general dentistry services you need when you need them most. Whether you simply need a cavity filled or maybe you're due for a routine cleaning, you can rest assured that your teeth are in safe hands with some of the most qualified dentists in the country. There are many choices out there, but we guarantee that quality is never compromised when you choose us. Our service is excellent, our staff is friendly and professional, and your experience will always be positive.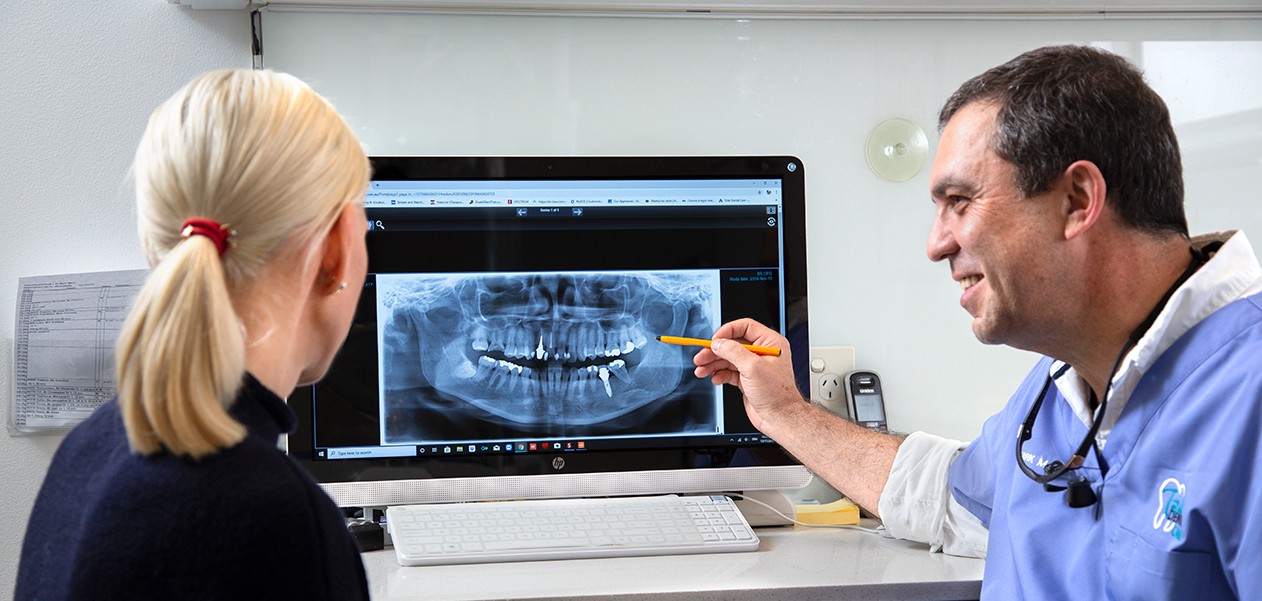 At
our Maroubra practice
, we want to help patients of all walks of life beam with confidence—and that often means creating or restoring a beautiful smile. We're proud to offer a variety of different treatments that we know can help you unlock the smile of your dreams.
How to Tell If I Have a Dental Emergency
Are you wondering if your dental concern constitutes a true dental emergency? To make that determination, you should ask yourself the following questions:
Is your pain severe? Severe pain and bleeding are indications of an emergency.
Have you lost a tooth? Prompt treatment can potentially save a tooth.
Do you have loose teeth? Even if you don't have pain, a loose tooth is a serious problem.
Do you have an infection? An abscess or serious oral infection in your mouth could be life-threatening, and treatment should not be delayed.
Is your mouth bleeding? This is a potential sign of an emergency.
Generally, any dental problem that warrants immediate treatment to stop bleeding, alleviate severe pain or save a tooth is considered an emergency. If you experience any of the conditions mentioned above, you should look for an emergency dentist near you.
Below are our tips for dealing with common emergencies, until we get to see you.
What Should I Do If I Have A Toothache?
If you have a painful toothache, something is wrong. You need to make a dentist appointment straightaway. Between now and your appointment take painkillers, but do not exceed the maximum dose. Also, gargle warm water with half a tablespoon of salt— it helps to fight infection-causing bacteria and reduce swelling.
What Should I Do If I Have Knocked A Tooth Out?
If you have knocked a tooth out, take action immediately. The tooth can be saved if you act fast. Here's what you need to do:
Find the tooth and handle it carefully. Do not touch the root of the tooth.
If the tooth is dirty, wash it in milk. If you do not have milk use water. Do not wipe the tooth as this can damage the tooth.
If the tooth is intact and not broken, try slipping the tooth back into its socket, facing the correct way. Don't force the tooth back into the socket, it should slip right in.
Keep the tooth moist in a cup of milk. If you don't have access to milk, place the tooth in the person's mouth between the gum and the cheek. If this is not an option, keep the tooth moist in a cup of water.
Contact us immediately.
What Should I Do If I Have Broken A Tooth?
If you have broken, chipped or fractured a tooth, you need to see a dentist. There is no way to treat it at home. Often small chips do not cause pain. If the injury to your tooth is painful, then here are some tips until we see you:
Avoid hot or cold foods and drinks.
Avoid eating or biting on the injured side of your mouth.
Take painkillers but do not exceed the maximum dose.
Gargle warm water with half a tablespoon of salt.
Apply a cold pack to the cheek or lips over the broken tooth.
What If I Have Lost A Filling Or A Crown?
For different reasons, sometimes fillings or crowns fall out. Although this is not an extreme emergency, it can be painful if the nerve is exposed. If it was a crown that came out, try to find it and bring it to your dental appointment. Contact us for an appointment as soon as possible.
What If I Have Broken My Bridge or Denture?
If you have broken your bridge or denture, it can usually be repaired relatively easily. Please resist the temptation to glue them together yourself. Contact us as soon as possible and we'll repair it for you properly.
What If I Have a Soft-Tissue Injury?
Any injuries to the lips, gums, tongue or cheeks can produce pain, swelling and bleeding. If you experience a soft tissue injury, rinse your mouth with warm water and apply direct pressure to the affected area, using damp gauze. To reduce swelling and slow the bleeding, place a cold compress on the outside of your cheek or mouth. If the bleeding doesn't stop after 20-30 minutes of ice and pressure contact us as soon as possible.
DON'T SUFFER – CONTACT US TODAY
No referral is required. Simply make an appointment. Our goal at Total Dental Care is to give you a beautiful, healthy and confident smile. Call us at the surgery today on (02) 9344 4433, or you can contact us online.
* Any surgical or invasive procedure carries risks. Before proceeding, you should seek a second opinion from an appropriately qualified health practitioner.