Dental Veneers & Smile Design Dental Veneers
& Smile Design
Do you feel too self-conscious to smile due to various tooth imperfections? Maybe you avoid having your picture taken or smiling in social situations. We have a solution. Veneers are restorations added to the front surface of the tooth to mask the underlying enamel and improve the appearance of your teeth and smile.
Veneers are perfect for hiding stained or damaged teeth, concealing large gaps between teeth, and covering crooked teeth. Veneers can restore a beautiful, natural appearance to your smile.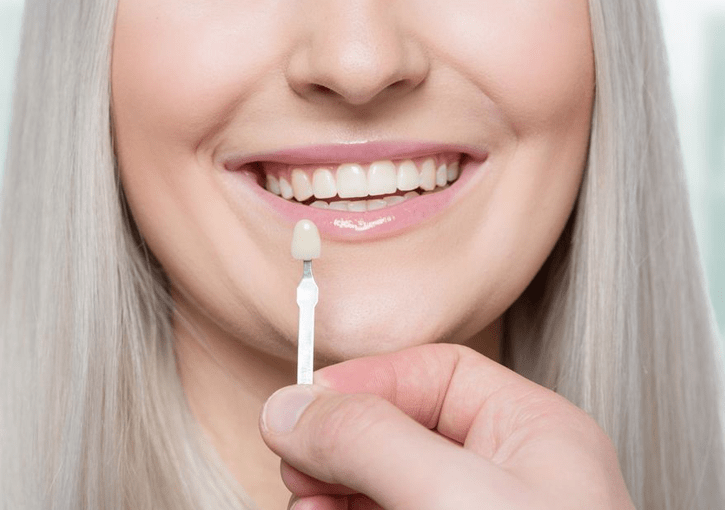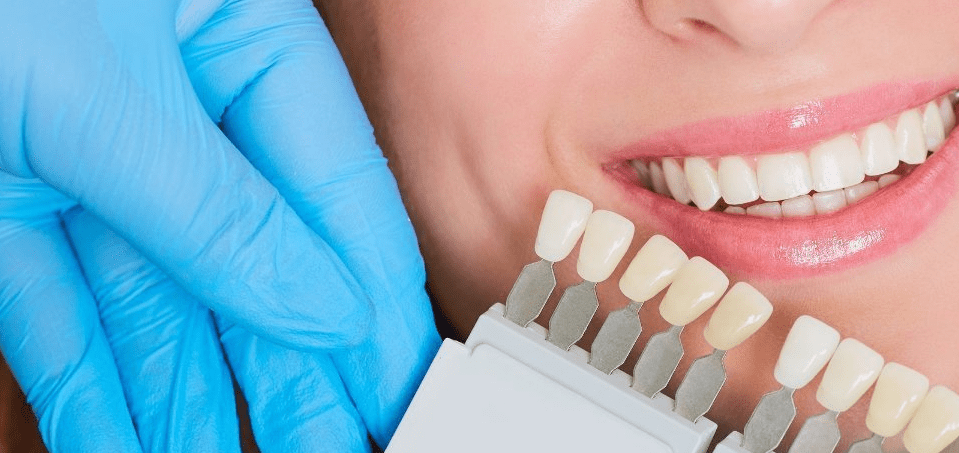 As cosmetic restorations that cover the visible teeth in your smile zone, veneers instantly mask the appearance of aesthetic issues like
Stained or discoloured teeth
Misshaped enamel
Minor gaps or crowding
Uneven tooth edges
We'll work closely with you to have your veneers designed in a way that reflects your preferences of size, shape, and overall colour. The process is curated to each of our clients, giving you a truly individualised experience. .
Veneers are designed for adults with healthy teeth and gums. You mustn't have any active periodontal infections or cavities. Teens will need to wait a bit longer to consider veneers, until after their orofacial development is complete. Book a consultation with us to find out if you qualify.
Part of planning the best cosmetic veneers is working closely with each person to determine what they want to accomplish from their treatment. If you have examples of smiles you like, feel free to share them with us!
From there, we'll take an impression of your teeth and have the option of creating a mock-up, so that you can see a realistic preview of what our proposed recommendations will look like.
When you're ready to move forward, we'll schedule you for a prep appointment to get your smile adjusted for the final veneers. About two weeks later, the permanent veneers will be ready to bond into place. The moment you look into a mirror for the first time, you'll see a brand-new smile shining back at you.
Schedule Your Visit At Total Dental Care
Veneers allow dentists to fix the appearance of your teeth and restore your smile. It is one of the essential procedures in cosmetic dentistry. And at Total Dental Care, our dentists will properly fit dental veneers on your broken or discoloured teeth. Are you interested to know why we are so confident in our ability to do so? Check the following points carefully!
Experience: Dr Mark Mann and his team have stacked more than 30 years of experience in professional dentistry. They can efficiently complete this cosmetic dentistry procedure in Maroubra. We make sure that there are no complications while fixing your teeth appearance.
Comfort: It will hardly take you two visits to regain the smile on your face. We follow the same procedure with all our candidates for dental veneers in Maroubra. So, you don't have to spend a lot of money or time on getting this treatment. Just come to Total Dental Care, and we will take the reins from thereafter.
Easy Appointments: You can schedule your visit to our dental clinic through our website. Our dentists work from every Monday to Saturday. Make sure to check the working hours of Dr Mark Mann and his team before scheduling an appointment. You will find the details for this on our website!
Looking After Your Veneers
Veneers can last a long time, but a lot depends on how you take care of them. You must maintain good oral hygiene, brushing and flossing twice a day as you would with normal teeth to keep your gums healthy and free of bacteria. You also need to keep up your regular dental examinations.
It is especially important to refrain from biting into hard foods like apples. Instead, cut these foods into mouth-sized pieces and refrain from chewing on hard items like pens and pencils.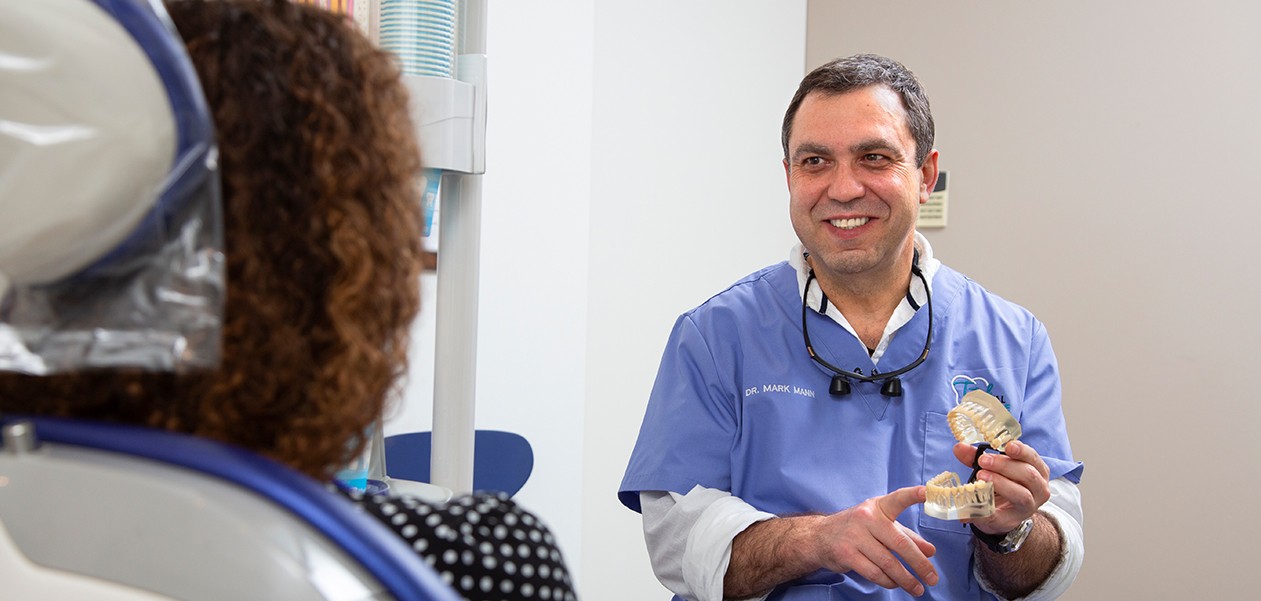 General Dentistry at Total Dental Care
We know the importance of finding the right dentist for your family is paramount. When it comes to your oral health needs, we promise to be there for you every step of the way. At Total Dental Care, our dentists are proud to offer the general dentistry services you need when you need them most. Whether you simply need a cavity filled or maybe you're due for a routine cleaning, you can rest assured that your teeth are in safe hands with some of the most qualified dentists in the country. There are many choices out there, but we guarantee that quality is never compromised when you choose us. Our service is excellent, our staff is friendly and professional, and your experience will always be positive.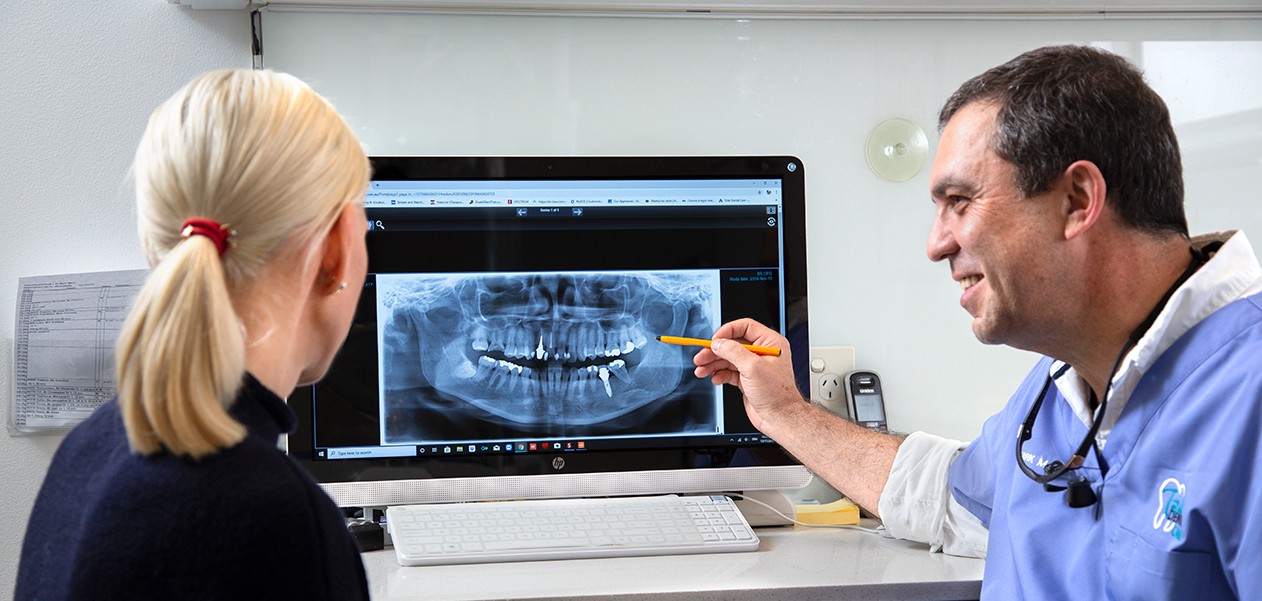 At
our Maroubra practice
, we want to help patients of all walks of life beam with confidence—and that often means creating or restoring a beautiful smile. We're proud to offer a variety of different treatments that we know can help you unlock the smile of your dreams.
How many veneers do I need?
To determine how many you will need, you'll have a consultation with our dentist. He also will let you know if veneers are the best option for your smile-enhancing goals. To achieve the best aesthetic results, it's is a good idea to have an even number of veneers such as two, four, eight, 10 or 12.
Does the process hurt?
No, the process of getting veneers shouldn't be painful. We also can make sure your mouth is numb. The process will begin only after the numbness takes effect. With smaller cases (two or four veneers) very little or no discomfort will be felt after the numbness subsides. You likely will have some soreness of the gums and possibly the jaw if you have eight or more veneers. Over-the-counter pain medication can alleviate any soreness.
What can I eat and what foods should I avoid?
You can enjoy most foods; however, each person has a different bite. That's why we recommend eating softer foods the first few days after getting veneers until you become accustomed to the new bite position. There are certain foods you should avoid after getting veneers. These include hard candy, caramel apples, nut, popcorn, pumpkin seeds and hard biscuits. You also should refrain from chewing ice.
How long do dental veneers last?
Usually, a veneer lasts about 5-10 years. Other than brushing and flossing and visiting the dentist twice a year for professional cleanings, veneers don't require any special care. If you take proper care of them they can last even longer.
We'd love to see you in our practice soon and discuss whether or not veneers are the best option for your needs. We'll happily examine your mouth and give our expert opinion for the best results.
Learn more today by contacting our Maroubra dental practice for an appointment. We'll see you soon.