Why Book An
Appointment With Us?
We are one of the most prominent dental clinics not only in Maroubra but across the Sydney region. Also, our dentists have provided dental care to thousands of families and individuals over the last 30 years. We are well familiar with the needs and oral habits of the residents in your neighbourhood. 
So, you can rely on our trained dentists for tooth extraction and other dental treatments. You can see the benefits that you get when you walk through our clinic in Maroubra. 
Expert Dentists: At our clinic, you will find a team of highly trained dentists specialising in various forms of dental care. We have some of the best dentists who will remove your decayed or broken tooth in no time. 
Latest Technology: We have state-of-the-art dental equipment in our clinic to facilitate a pain-free tooth extraction procedure. So, you can expect us to give you the best treatment for tooth removal and all the other dental treatments. 
Convenient Booking: To ensure that you don't miss out on any essential dental procedures, we have made it easier for our patients to book an appointment. You can book an appointment with us between Monday to Saturday every week. Also, make sure to check the working hours of our clinic before making any appointments. 
So, call our number and book your appointment for a tooth extraction today! We are confident that you will receive the best treatment and service in Maroubra from Total Dental Care.
We're a provider for CBHS. Contact our team today to schedule your appointment! We have convenient Saturday hours and same-day bookings available.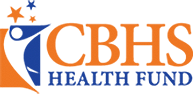 We Accept All Health Funds and Have HICAPS On-Site
We are also pleased to offer treatment for Australian Veterans with full cover.
Convenient Payment Plans are available through SuperCare.
Do I need to come for regular check-ups?
To maintain your oral hygiene and effectively fix your dental problems, you should regularly visit a dental clinic in Maroubra. At Total Dental Care, we have some of the best dentists in Maroubra for your dental issues. So, book an appointment today!
What all things can I expect during my dental examination?
When you first arrive at our dental clinic in Maroubra, we will run a few tests and check your updated medical history. This helps us to diagnose your dental problems accurately. After that, we will devise a treatment plan and start implementing it in a controlled manner.
When do I need to see a dentist in Maroubra?
There are multiple instances where you should immediately consult a family dentist in Maroubra. Instances such as foul breath, severe toothache, chipped teeth, gum problems, etc. You should never delay visiting our dentists in Maroubra, or else; your problems would take a turn for the worse.
In case I feel dizzy after my dental treatment, what should I do?
You should immediately sit on a chair nearby until you feel better. Once you are feeling normal, call our dentists in Maroubra and tell them about your recent experience. We will guide you on further proceedings.