Invisalign You'll never regret having a healthy smile. Are you ready to transform your smile into one that's straight and beautiful? There's no better time to invest in the perfectly aligned smile that you've always wanted. The Invisalign System is a comfortable, predictable and virtually invisible treatment to effectively straighten your teeth without interfering with your lifestyle.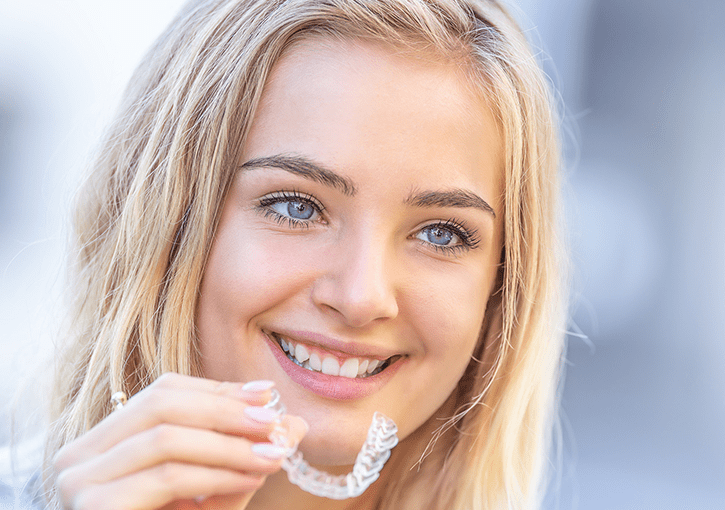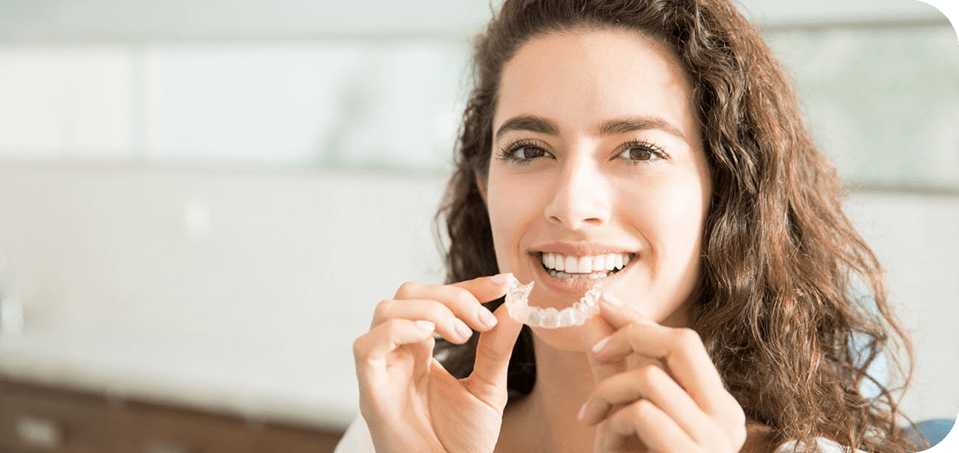 Invisalign is the industry leader when it comes to transparent, virtually invisible teeth straightening treatments. Each experience is digitally mapped out for accuracy and comfort, reducing your time in the dentist's office.
Most adults qualify and there's no age cut-off. So whether you're 30-something or recently retired, Invisalign is an excellent opportunity to consider.
If your teeth are crooked, don't put it off any longer. Get the straight, confident smile you deserve. Schedule a consultation with our team, so we can determine if Invisalign is right for you. Our goal at Total Dental Care is to give you a beautiful, healthy and confident smile.
Why Straighten Your Teeth?
You're never too old for a healthier, straighter smile. With Invisalign you can enjoy a subtle teeth straightening system that helps you achieve a balanced occlusion (bite). When your teeth are aligned, you're less at-risk for cavities, gum disease, irregular wear patterns and TMJ disorder. Investing in Invisalign is about having healthier teeth; a straighter smile is just one of the perks!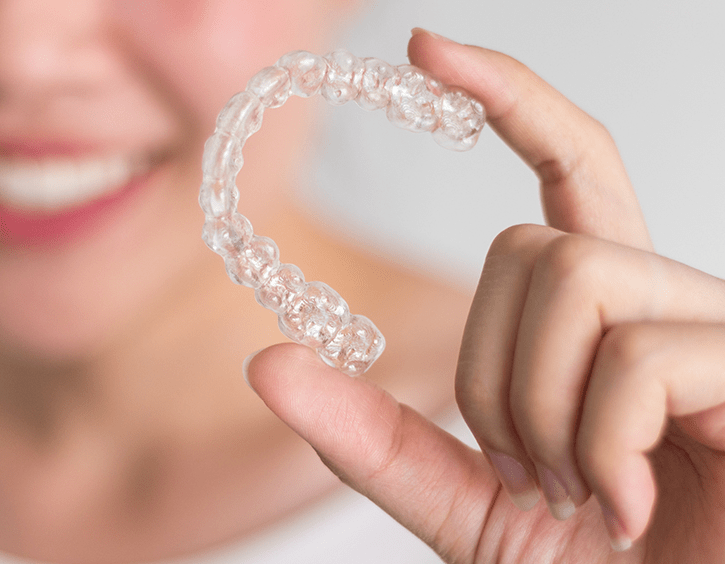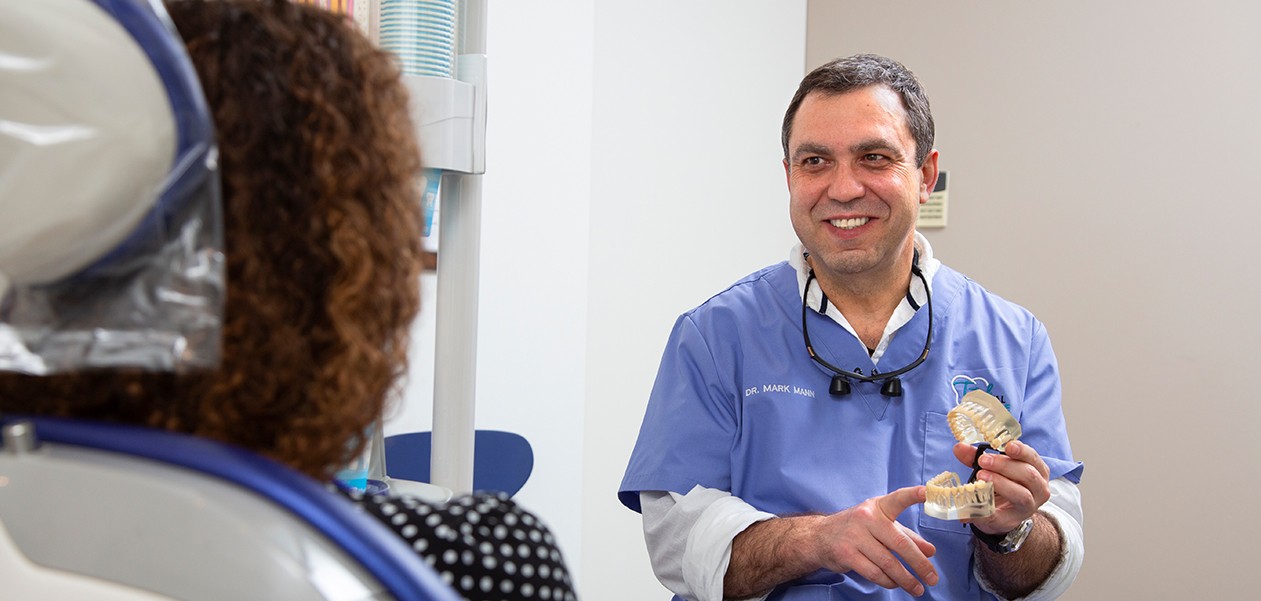 General Dentistry at Total Dental Care
We know the importance of finding the right dentist for your family is paramount. When it comes to your oral health needs, we promise to be there for you every step of the way. At Total Dental Care, our dentists are proud to offer the general dentistry services you need when you need them most. Whether you simply need a cavity filled or maybe you're due for a routine cleaning, you can rest assured that your teeth are in safe hands with some of the most qualified dentists in the country. There are many choices out there, but we guarantee that quality is never compromised when you choose us. Our service is excellent, our staff is friendly and professional, and your experience will always be positive.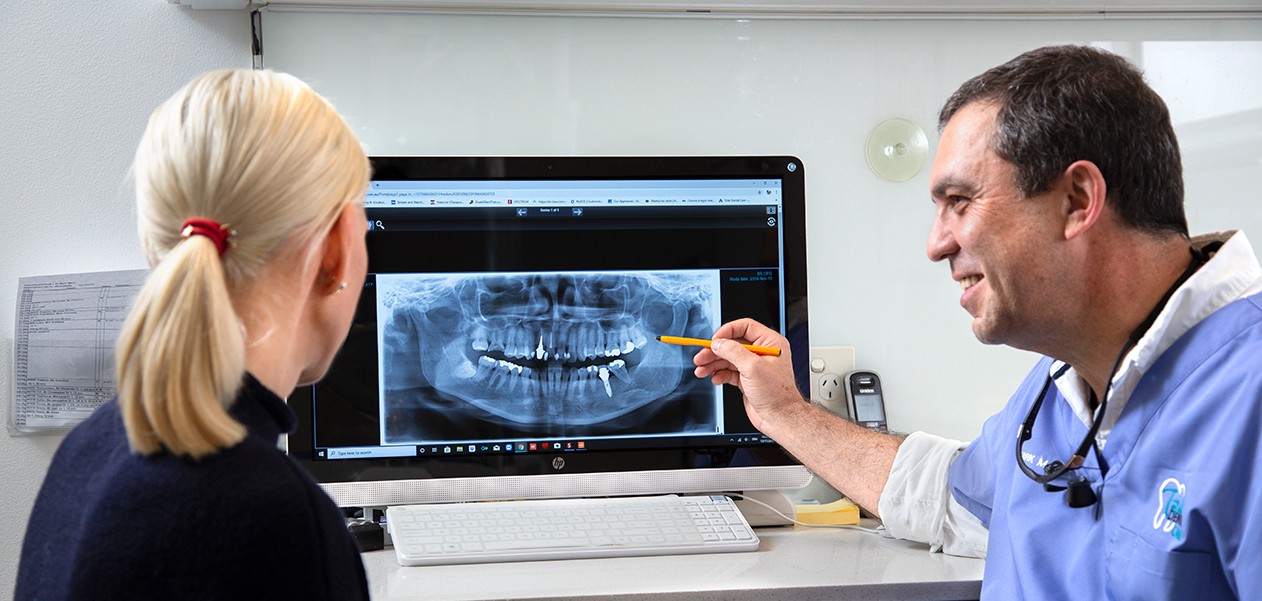 At
our Maroubra practice
, we want to help patients of all walks of life beam with confidence—and that often means creating or restoring a beautiful smile. We're proud to offer a variety of different treatments that we know can help you unlock the smile of your dreams.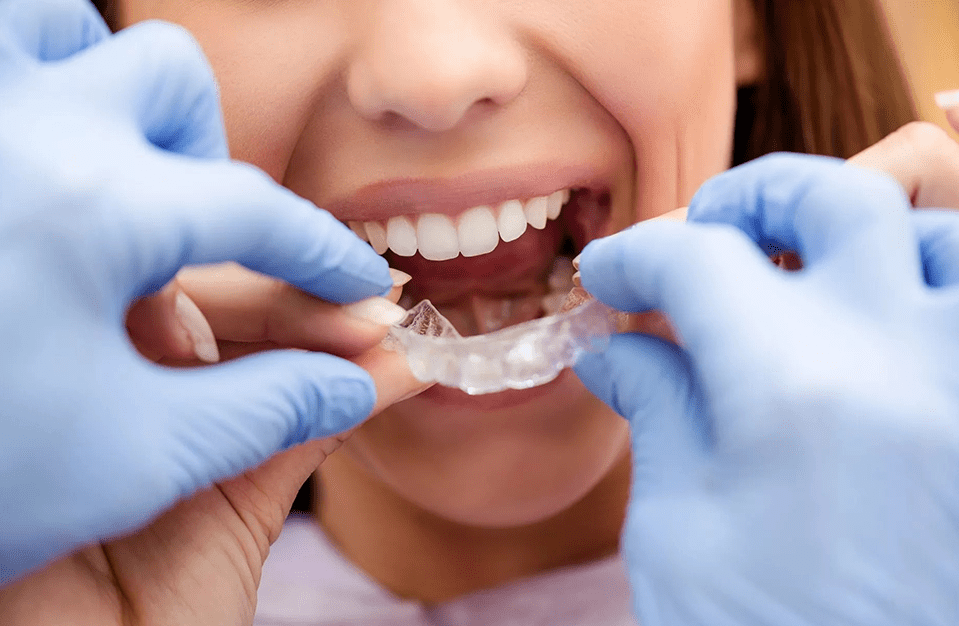 What is Invisalign and How Does It Work?
Invisalign uses clear aligners that clip over your teeth. Each aligner is custom-made to treat the individual's teeth-straightening needs. The SmartTrack® material is a patented thermoplastic material that was made just for use for Invisalign.
A series of custom-made removable aligners will be made specifically for you. Each set is slightly different from the next. The minor changes in their shape apply gentle areas of pressure at strategic points in your mouth. Your teeth gradually move in a pre-planned pattern without the 'adjustments' you see with metal braces. All you have to do is to wear these aligners, made of a virtually invisible plastic, over your teeth to gradually move them to the ideal position.
The Fantastic Benefits In Invisalign Treatment
All over the world, people are choosing Invisalign for their orthodontic treatment – and for good reason. These clear, removable aligners give you a straighter smile without fixed brackets and wires. They're popular with adults of all ages (and teens, too). The advantages of this orthodontic system include
Practically invisible
Can be removed for meals or social events
Easily cleaned and maintained
Comfortable to wear
Shorter, fewer appointments
No referrals necessary
Our Invisalign certified providers offer in-house clear aligner treatment, so that you won't have to visit a separate orthodontist's office. Everything is completed here with the family dental team you've known for years.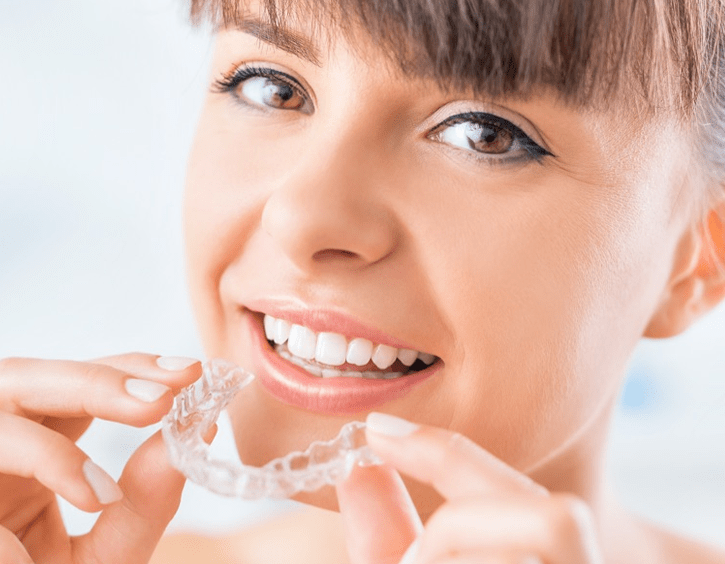 Before you start Invisalign treatment, we'll need to make sure you're a candidate and that your teeth and gums are healthy. The entire consultation process starts with a series of X-rays, digital scans and/or a dental impression to help create your treatment plan. Invisalign uses the patient's records and treatment plan that we submit to create a customised 3-D treatment plan just for you.
If you're ready to get started, we'll order your first series of fitted trays. The customised aligners will be manufactured and shipped to our dental practice.
Your series of custom-made aligners will be given to you (typically 3-4 sets at a time) for you to wear every day and change at home every 2 weeks.
Wear your aligners for a minimum of 22 hours a day, only removing them during meals or for brushing and
You'll be visiting us approximately every 6-8 weeks to monitor the progress of your treatment and ensure that your treatment is progressing as planned. Also, you'll receive the next series of aligners.
Most cases take anywhere from 12-18 months from start to finish (depending on your unique tooth alignment). Finally, your Invisalign aligner treatment is complete, and you now have a beautiful smile. The next phase (retention) of treatment starts and you are provided with retainers. Your teeth need to be held in position while the surrounding gum and bone settles around the new position of your teeth.
What are some differences between Invisalign and metal braces?
Though traditional metal braces offer a tried-and-true way of straightening one's smile, Invisalign aligners feature a host of benefits. One of the greatest advantages of Invisalign is you can straighten your smile discreetly.
Many people, particularly those who are older, don't want to wear conspicuous metal brackets and wires in their mouth. For adults, Invisalign is an appealing alternative to conventional metal braces. The smooth aligners are also comfortable to wear.
And because the aligners are removable versus fixed, it's easy to keep gums and teeth healthy. You don't have to deal with brushing and flossing around brackets and wires as you would with metal braces.
How many appointments does it take to get Invisalign?
You'll need to begin by having an initial consultation with our team. Once we know you're a candidate for Invisalign, we'll take some measurements of your teeth, including gathering information on what you want them to look like.
All of this information is sent to the Invisalign laboratory. Within a couple of weeks, your set of aligners are sent back to our practice, where you can pick them up from and start wearing them straightaway.
How many sets of aligners will I need?
The number of aligner sets you have will depend on how much of a shift you want to make in the placement of your teeth. We'll look at how your teeth are now and where you'd like them to be positioned, then can determine how many sets of aligners you'll require to complete your treatment.
How long does Invisalign teeth straightening take?
Your teeth are set into your jawbone, so we can't magically straighten them in one appointment. Invisalign uses gentle pressure, applied gradually over time that gets them into the correct alignment without causing damage.
Teeth straightening treatment times can vary significantly between patients. It depends if your teeth are moderately or severely crooked. Adults often take longer than teenagers because their teeth are more set. Everyone is different, and each patient's teeth can respond uniquely to treatment.
The total treatment time for Invisalign averages 9-15 months and the average number of aligners worn during treatment is between 18 and 30, but both will vary from case to case.
How often do I have to wear my aligners?
This is one of the most common questions we get about Invisalign. For your treatment to be effective, you must wear your aligners each day for 20 to 22 hours.
When you remove your aligners to eat and drink or to clean them and brush your teeth, be sure you put them right back in. If you have any large gaps of treatment time that will extend the length of treatment time.
Are there restrictions on what I can eat while wearing Invisalign?
No! That's one of the most attractive benefits of Invisalign. As you can remove the aligners before eating, you can enjoy your favourite foods without having to worry about breaking any wires or brackets.
How do I know if I'm a candidate for Invisalign?
There are some people whose case may be too severe for Invisalign. It is appropriate for mild to moderate cases. The only way to know for certain is to have a consultation with a certified Invisalign provider assess your teeth. We'll let you know right away at your first appointment if your case is suitable for Invisalign.
No referral is required to come to the practice. Simply make an appointment. Contact our team today to learn more about Invisalign Maroubra!